Pro tips for choosing artwork for your home
When you move into a new place you want to make it feel like home. Usually that involves finding artwork for the walls that reflect who you are, create a welcoming space, and set the mood for each room in your home.
You may be asking, "Yes, but how do I choose the right artwork"?
Here are a few guidelines to make sure you get the right piece for each space. Artwork reflects the personality of the homeowner and shapes the space. Art can be an investment you take with you as you move, and its value can even appreciate over time. You shouldn't need to break the bank; you can spend as little or as much as you like!
Just buy what you love. Art should never be a 'maybe', it should thrill you every single day. Before examining each room in a home, here are some quick tips:

Mix high and low.

Mix periods and styles.

Pair big ticket paintings with $20 street art.

Add an architectural drawing from a vacation.

Consider a modern piece for a traditional space and vice versa. It mixes things up and adds helps the art stand out from the background

When you collect art over time in the places where you spend time it tells a story. Your story.
Also, spend a little extra on quality custom framing, museum glass and fabric mats. It will elevate any piece of art you display.
For the Kitchen
Aside from the bathroom, the kitchen is one of the most commonly forgotten rooms in terms of artwork. The kitchen is the "heart of the home" and usually the most used room of the house. Whether it's mealtime or your hosting a party, generally everyone gravitates to the kitchen. Kitchens need artwork. Countertops or spaces above cabinets are perfect homes for thoughtful pieces. Since the kitchen is a busy are with lots of storage, lean towards smaller pieces that complement rather than dominate the space. Most people choose funny or more social prints that brighten their day, crack a smile, and make mornings easier!
For the Bedroom
The bedroom should be a mental retreat and a place for relaxation, and bedroom artwork should reflect that. The best walls for art in the bedroom are above the headboard of the bed and the wall opposite the bed. The bedroom is the perfect place for large pieces hung at eye level. Look for abstract art with calm colors and tones. For photography, landscapes or desaturated photos work best. In desaturated photos colors are muted (more black or white added). Minimalist frames are best for this space and will help you focus on the artwork itself and without any distraction. A gallery frame or bare canvas will work great as well.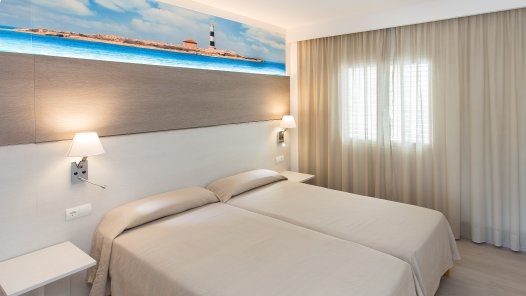 For the Office
Art is a great way to personalize your workspace and maintain your mood. Pick an assortment of artwork that reflects how you want to feel at work. A mood wall of sorts. Begin with positive images or works by artists who inspire you, and you'll want to incorporate large and small pictures. This is a workspace, so you'll want to have them all in similar frames for a minimalist look or all different frames to add some character. These pieces can be rotated or updated whenever you get bored!
For the Bathroom
The bathroom is another room that often gets neglected and artwork you choose should go with the design of the bathroom. For example, if it's a bathroom used by guests, you should stick to more fun and bright pieces. If it's a master bath, go with more serene or calming pieces. Bathroom art works well in pairs, choose a set of two either stacked or side by side. You can have two of the same abstract pieces with one flipped on its side, or two different pieces that go with the same theme. Good places for these pieces are often over the toilet, over the bathtub (if you're lucky enough to have one), or over the towel/robe hooks.
For the Living Room
The living room most fun to decorate with art, and the most intimidating. We feel a lot of pressure here because this is where you entertain your guests. Choosing the right piece is essential to provoking conversation and setting the tone of the space. You can elect to have one large piece, or you can have a large gallery wall. Think outside the frame. Art doesn't have to be a piece of print or canvas, sometimes it can take other forms. It could be a large-scale historical replica of a map of British North America, or a piece made of sun-bleached driftwood, find a unique piece that best reflects who you are
Like this post? Like us on Facebook for the next one in your feed.